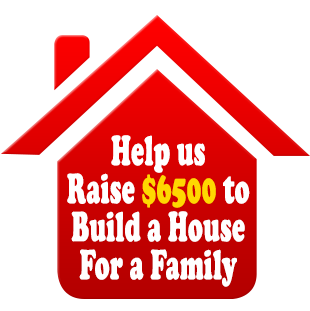 ope for Haitians is a 501 (c) 3 charitable organization founded in 2001 to extend aid to the poorest of the poor in the country of Haiti. The organization, located in Rockford, Illinois was founded by a group of service minded individuals who have experienced the extreme poverty while visiting Haiti. Hope for Haitains is supported entirely by donations from individuals, corporations, foundations, and churches.
TMJ Software (Song Surgeon and Video Surgeon) is pleased to partner with Hope For Haitians to assist them in raising money to help the people of Haiti. The cost to build a two family house with running water is $6500. Won't you join us in our efforts to reach this goal in 2016?

The houses built are a "double" meaning two rooms. They are for individual families and are built that way due to the family sizes (and extended families) that are found in Haiti. Typically the houses are for families ranging from 4 to 9 individuals and are approximately the square footage of a small two car garage.
All donations to Hope For Haitians are tax deductible. And, unlike some the major international aid organizations 100% of your donation goes to building the house. This is a little unusual but it comes from generous donors, both individual and corporate, that are underwriting the organizations operational costs.

Please consider a donation by submitting the form below. No amount is too small. Whatever you can give is appreciated. Thank you, in advance, for your assistance.